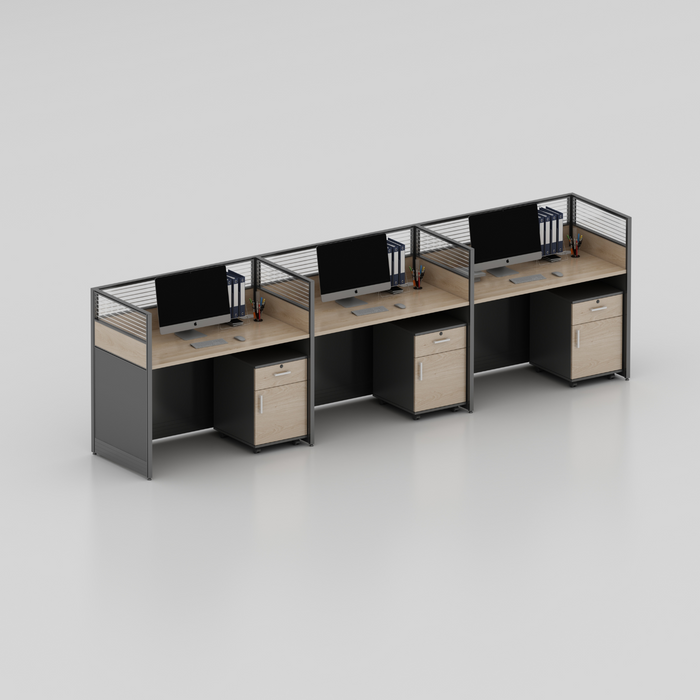 Stance Level 3-Staff Side by Side Office Workstation
Save

₱0.00
Save

₱-37,250.00
Original price
₱37,250.00
-
Original price
₱37,250.00
The Level Series helps maintain uniformity in a cubicle environment and encourages order. Each item allows you to keep things upright and aligned, which means your office will be more organized, while encouraging people to keep their workstations neat and tidy.
Our Level series Workstations are for the super organized. It helps you keep everything in place, making it easier to find what you need when you need it.

This design comes with the following features:

●
Wide & spacious tabletop
●
A three-sided partition for easily dividing individual workspaces
●
Simple & sleek design to match any workspace
Each item in this series has a lead time of 2 months after order confirmation. Order in bulk and request for a quotation for big discounts.

Interested in another design not in our website? Contact us through order@stancephilippines.com for your request, and we'll be happy to send you a quotation!